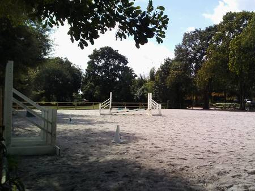 Riding Arena
Access to a large white-sand riding arena is available. It has adjustable jumps, dressage letters, training equipment and plenty of shade. The arena is routinely dragged and can be fully lit after dark.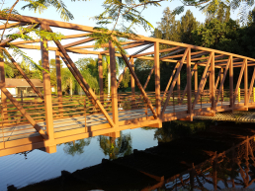 Access to the Trail
Right through our back gate is a long horse trail with no cars in sight. It takes you along the water and past nice houses, nature, and over an artistic bridge before connecting to several horse accessible parks in the area.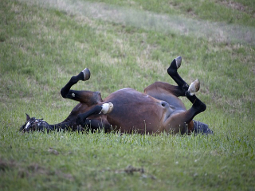 Oversized Stalls
Stalls are 16 ft x 12 ft and left open for free access to a grass pasture.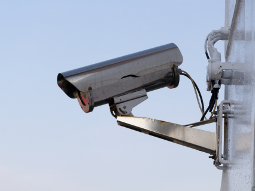 Security & Overnight Care
The property is surrounded by an electric fence and monitored by security cameras. The stable owner lives on site and can respond immediately to any requests or questions, 24/7.